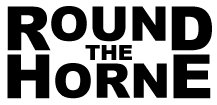 THE HUNCHBACK OF NOTRE DAME

Broadcast: 25th December 1966
Recorded:
Previous issue: none Toastmaster
Around the Town - What on in swinging London, with Peter Nodule
Gossip - Daphne Whitethigh
Horse of the year show
Current events with Brad Smallpiece
Kenneth Williams is upset by Douglas Smith
The Colour Supplement - The Lively Arts
Rambling Syd Rumpo, The Clacton Bogle Pickers Lament
Christmas at the BBC, Exchanging Presents (Charles and Fiona, Julian and Sandy)
The Fraser Hayes Four - It Happened In Some Valley
Armpit Theatre - The Hunchback of Notre Dame This show is notable in being the only one without Kenneth Horne - he missed the recording due to illness.

CINDERELLA

Broadcast: 24th December 1967
Recorded: 18th December 1967
Previous issue: none The Critics
Repeats
Emporer Smith is still with the show
Events this Christmas
Christmas Message
Armpit Theatre - Cinderella
Kenneth Hornes Party - Daphne Whitethigh makes the punch - Madam Osiris' Prediction - Charles without Fiona
Rambling Syd Rumpo, Good King Borroslav
Jules and Sand in the cloakroom - Jules and Sand entertain

THE MAN WITH THE GOLDEN THUNDERBALL (Transcription Service Recording)

Recorded: 22nd July 1966
Script: The Best of Round The Horne, Equation This show is an oddity in as much as it was specially recorded for the Transcription Services of the BBC. This meant that topical gags and home references that may not be understood by a foreign audience were omitted from the original first season script for this new performance.
CAST | CREW | MUSIC | SERIES GUIDE | KWAS HOME | BRITISH COMEDY HOMEPAGE